Tailgate 2008
We haven't lost a tailgate party yet! 110-0
We have created a new and improved website to handle more space that is needed, this one will still be operational but check us out at http://www.stlramstailgate.com or just click this
We have officially relocated: We are now on O'Fallon, Between 3rd St. (N. Broadway) and Collins. We are located along the fence line of the power station. If you have any questions or need a spot to park, drop me an e-mail.
Remember, All spots are RESERVED, So if you need additional spaces let us know.
St. Louis- Ron Pleimann, Chairman of the STLRAMSTAILGATE announced the firing this morning of the entertainment director Chris Pleimann, effective immediately.

At a news conference this morning Ron introduced Jack Pleimann as the interim entertainment director, Jack was happy to come out of retirement to help the tailgate in anyway possible.

We do this with heavy heart, and thank Chris for his efforts and dedication to the tailgate party.

By appointing the well respected entertainment veteran Jack Pleimann, Ron hopes to bring the entertainment in the stands back up to the entertainment that we have all become accustomed to.

The decision was made at the end of the 1st quarter when Chris failed to entertain the croud in section 446, Some feel this has become a conditioning problem as Chris failed to take part in the off season training program, his step touch has lacked the enthusiasm the we all became familiar with.

By making this move now the Tailgate party can and will once again be what we have come to expect!


Get me your pictures, I'll get them on line!
Check out Daddy's Cookin - Man did they kick some butt!
For the love of GOD! Please sign the guest book let us know you where here!!!
3 Brothers that pee together...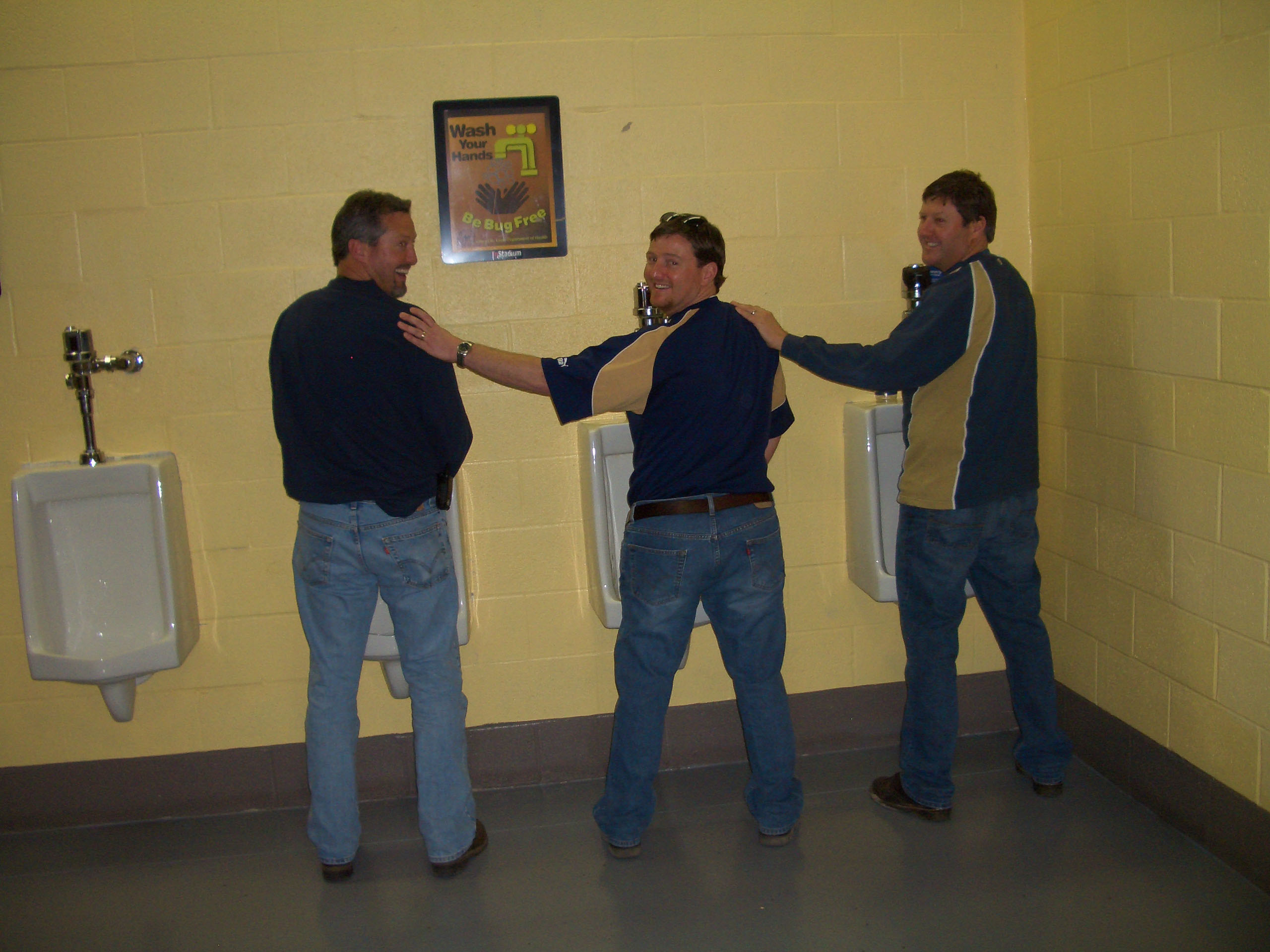 Ron, Chris & Jeff Pleimann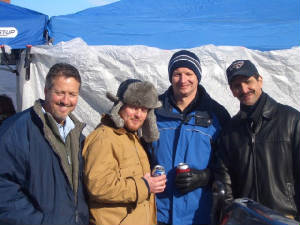 Ron P. Chris P. Jeff G. & Mark Perry